In the design phase it is hugely important to know the difficulties that recyclers have and how their work can be improved by better design. A good "Design-4-Recycling" will improve the recyclability of materials used.
MGG Polymers is partner in the European funded research Project Poly-CE (link https://www.polyce-project.eu/ ) in which recommendations were developed for this purpose and summarised in a manual for designers.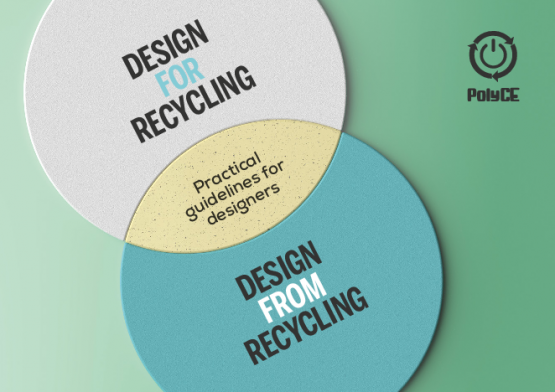 Some of the findings are summarised as follows:
Keep injection moulded parts reasonable in size so that they do not get lost in the recycling process.



Make sure that the thickness of the material is > 1 mm
Per design try to reduce the number of polymers to a minimum
Do not use exotic polymer types, but stick to the standard polymertypes
Use halogen free polymers
Use thermoplastics instead of elastomers and thermosets in foams.
Use rubber in a solid and bulky form and do not use silicon or foamed rubbers
Avoid connecting parts permanently - mechanical fixation with moderate forces are preferred
Choose virgin material for transparent or otherwise demanding parts.
MGG Polymers happily receives designers for an in-depth exchange of thoughts on issues like Design-4-Recycling.