Leading separation technology
MGG Polymers has developed a revolutionary process with which numerous types of plastic and processing qualities can be economically retrieved from plastic-rich waste streams, e.g. from waste electrical appliances, home appliances or cars.
Our innovation: the mixed plastic waste has foreign materials removed fully automatically, is separated into types of plastic and processing qualities and is then processed into high-quality granulate..
MGG Polymers enables these plastics to be reintroduced into the primary cycle to be used in the production of new, high-quality products and components.
We can therefore talk of the real re-cycling of plastics – an advancement that is good for the environment and for all involved.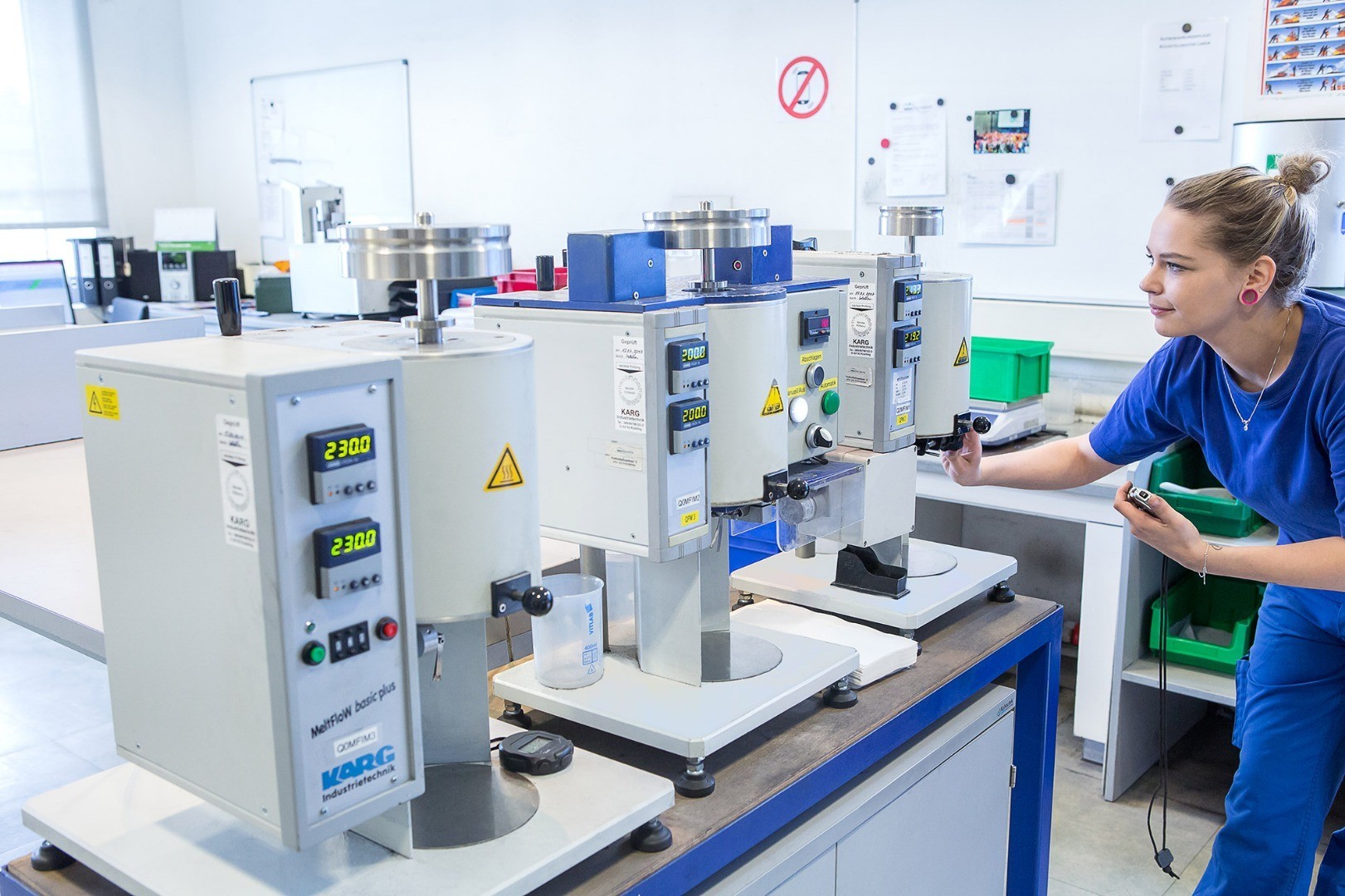 MGG Polymers continuously collects and documents quality-related information in each process step following ISO 9000 and ISO 14001.
For the analysis of new material streams, the inspection of incoming goods and the product verification along the production steps, MGG Polymers maintains a fully-equipped testing lab with the latest technologies. The testing lab runs around the clock and our quality controllers conduct inspections in three shifts to ensure that your demands for the best quality are met.
Laboratory Equipment:
Testing rheological properties:

Testing mechanical properties

Tensile testing unit
Pendulum
Plastics identification:

Near Infrared spektrometer
Density Evaluation
Analyses of the material moisture:

Infrared Moisture Analyzer
Analyses of Color and Gloss
Analyses of heavy metals and non-metals of plastic granules

Others

350 kN Injection molding machine with test specimen tool